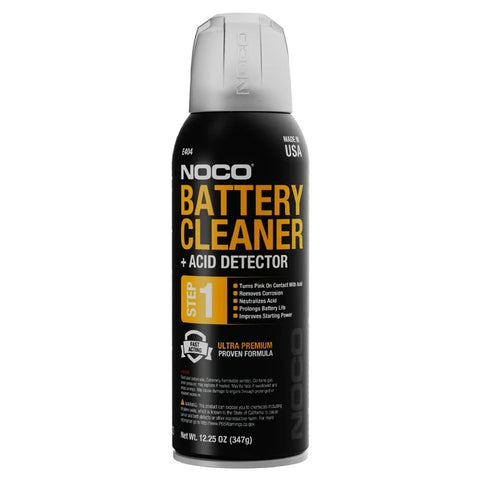 Noco E404 Battery Cleaner
E404 will be subbed in. This is the battery cleaner + acid detector.
The E404 Remove Battery Cleaner instantly neutralizes, dissolves, and removes battery corrosion from battery terminals, cables, hold-downs, battery boxes and more. It is formulated to assure maximum current flow and reduce potential voltage leakage. It comes packaged in a 14-ounce aerosol can.
Instantly neutralizes, dissolves and removes battery corrosion.
Ideal for battery terminals, cables, hold-downs and boxes.
Restores maximum current flow.
Reduces potential voltage leakage.
Packaged in a 14-once aerosol can.
---
We Also Recommend
https://tbsla.myshopify.com/admin/themes/116000129?key=snippets%2Fbreadcrumblist.liquid