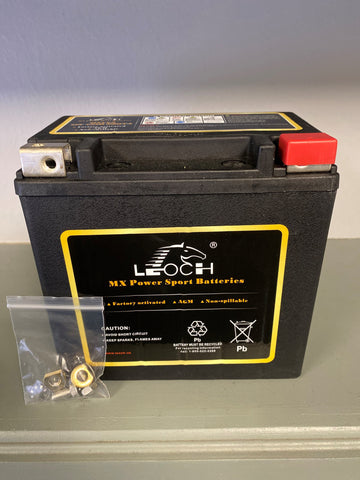 LEOCH MX14-3 POWERSPORT BATTERY
Leoch sealed AGM MX14-3 high performance powersport battery. 
12V 12AH 230 CCA

NOTE: Positive is on right side!!!
This battery is the same physical size as a 14-BS or MX14-4 with reversed terminals. Will work in most Honda ATV - just need a little extra cable reach. These are closeout priced as they are reverse terminal!
Since these are closeout priced they are NON REFUNDABLE!
https://tbsla.myshopify.com/admin/themes/116000129?key=snippets%2Fbreadcrumblist.liquid